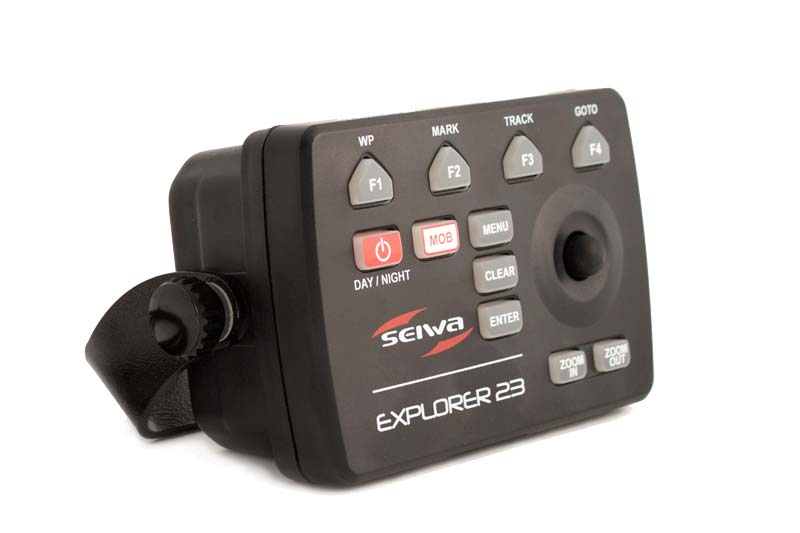 EXPLORER 23

Chartplotter + Multifunction Controller
in a robust blackbox designed for fishermen.

Ideal for fishing boats, dredges, tug boats
and 18-20m boats used for working activities.

MADE IN ITALY

From 748.00 €
PLUS VAT

OPTIONS
WI FI / NO WI FI
MAIN FEATURES
MAIN FEATURES
EXPLORER 23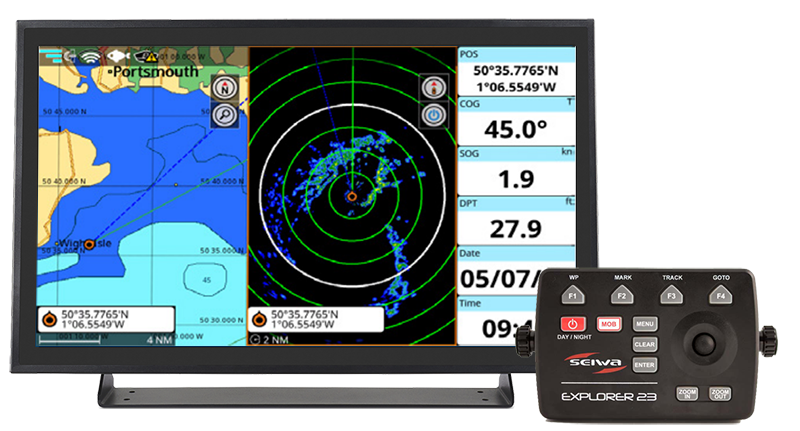 Choose your HD display
Any size!

EXPLORER 23 is a compact cartographic plotter without display that must be connected to an external monitor. It is compatible with any HDMI display to provide a HD resolution experience.
This why you will be able to control on any display:

• Embedded Chartplotter with SEIWA ROMEO navigaton software
• Fish finder
• Any connected NMEA 0183 and NMEA 2000 compatible device


SOFTWARE

SOFTWARE

ROMEO, the brain of SEIWA navigation systems

ROMEO software is what makes your marine electronics easy to use,
integrating data from different devices with the cartographic info.
Powerful and flexible, ROMEO is the result of SEIWA's deep knowledge
of both charting systems and marine instruments, gained in more than three decades of activity.
SEIWA ROMEO is constantly improved by our software development team
and our graphic user interface experts, also thanks to our customers' feedback.
Configure your desired view
Everything under control

Personalize your display configuration: map, fish finder, radar, compass bar, data boxes, or split pages to have everything under control.
Full Map
Explore the Map
Explore your chart database with information on map objects
Full fishfinder
Full echosounder - fishfinder page
The CHIRP fishfinder technology eliminates surface clutter and water column noise, for hi-fi visibility.
Seiwa Romeo Instruments
Instruments and Situational Widget
Connect to compatible sensors such as weather stations and gyrocompasse to view: 3D road, rate of turn, rudder, timer, temperature, roll, pitch, compass, speed, and depht graph.
Seiwa Romeo Radar page
Radar page / overlay
Transform your chartplotter into an integrated radar display for visual situational awareness, fully integrated with charts, AIS and other features.
Engine page
Engine Monitor
Display engine parameters and performance when connected to a compatible NMEA 2000 engine through CAN bus.
Split Page

Split page
Combine the 5 pages (map, fishfinder, radar, instruments, engine) in split pages creating 10 possible combinations to monitor everything
Practical shortcuts
Customize your keyboard

With EXPLORER 23, you can configure the four function keys with your desired function shortcuts, for the top used commands to speed up your activities.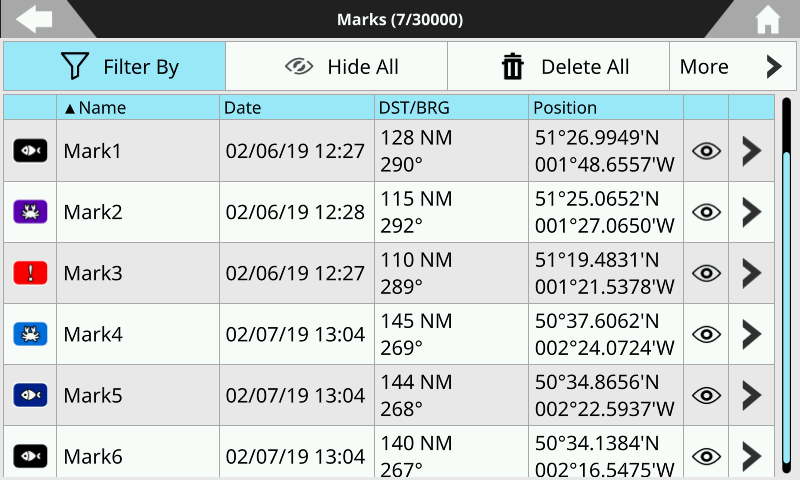 Advanced data management
Tracks, routes and marks
The chartplotter interface is optimized for an easy, fast and accurate management of your data.

Create marks/events, tracks, routes, waypoints and boundaries and store them in the plotter database.

The advanced tracks management allows you to transform any track in a route.

You can manage up to 30,000 marks with a new set of colors and icons.
Fishing Ranges
Advanced map option for easier fishing
You can select on your SEIWA charplotter a fishing range: when you know the fish are suspended over certain depths, highlight the range so you can quickly identify more places to check out!

*Function available with NAVIONICS charts.


Learn more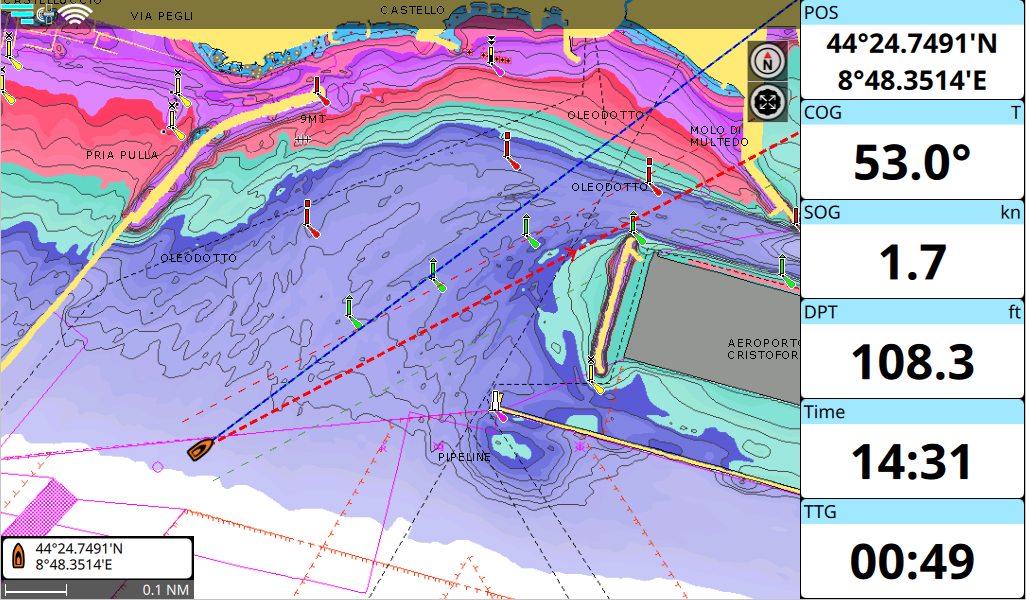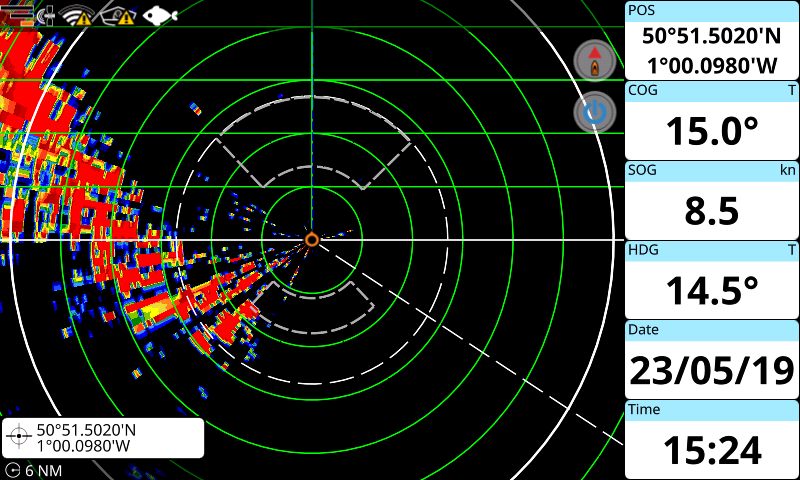 Radar Integration
Improved visual situational awareness

Transform your chartplotter into an integrated radar display for visual situational awareness, fully integrated with charts, AIS and other features.



Learn more
APPS


APPS

Exploit the full potential of your connected SEIWA plotter
Captain Cloud
Never lose your tracks and marks again

Syncronize your data with Captain Cloud and manage routes, tracks and marks from any connected device, keep them safe and private! Build your favorite routes easily at home, and find them ready on board!

*For SWx series and EXPLORER 23 WIFI version

Learn more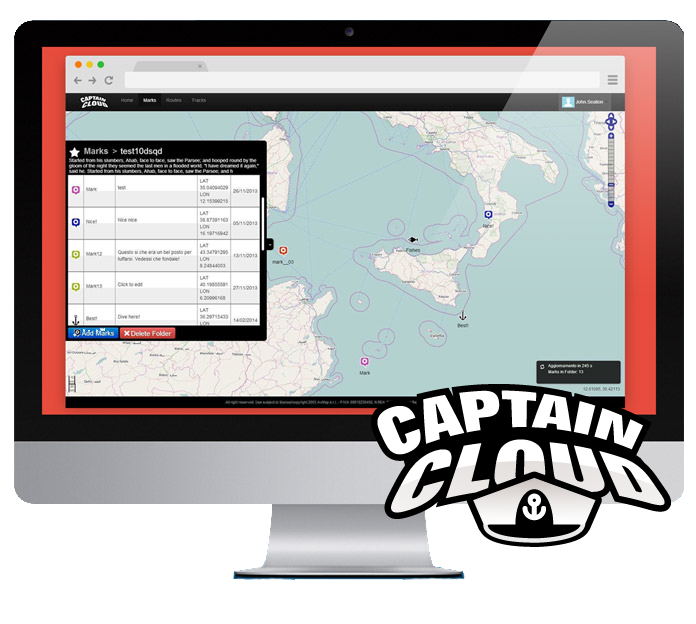 MAPS

MAPS

The best electronics charts for SEIWA systems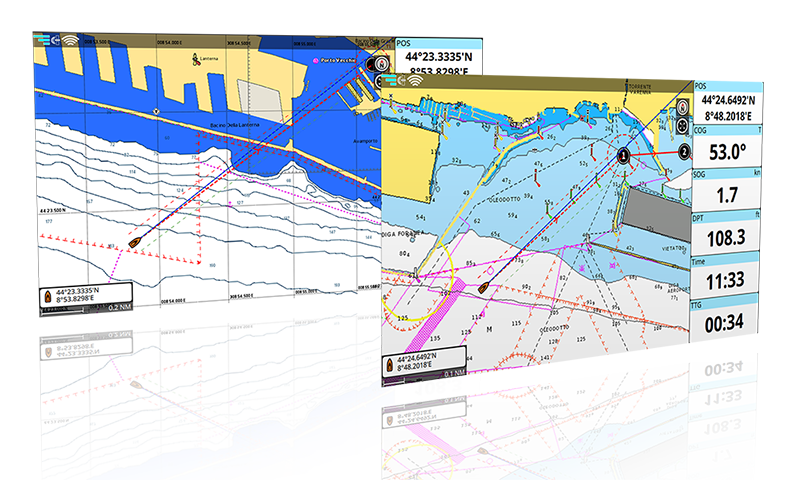 MAPS

Choose your favourite charts!
SEIWA navigation systems give you a wide choice of maps.
You can choose C-MAP 4D ®, C-MAP Max ®, Navionics+ ®, and Navionics Platinum+ ® maps.
ACCESSORIES


ACCESSORIES

NMEA2000 + NMEA 0183 + WiFi

Build a complete, reliable and yet flexible system! EXPLORER 23 is extremely versatile as it comes with two NMEA0183 serial ports and one NMEA2000 port
to connect any compatible device such as AIS, autopilot, engine, etc.

SW BBFF CHIRP
SW BBFF CHIRP
Plug&play module adding latest generation CHIRP echosounder and fish finder capabilities to your navigation system.

Learn more
Radar Antenna MDS-12
Radar Antenna MDS-12
Transforms your chartplotter into an integrated radar display for visual situational awareness.
VERSIONS & PACKAGES


VERSIONS & PACKAGES
Explorer 23 base v1
SEIWA EXPLORER 23
PRODUCT: P3MC1000SE
748.00 €
PLUS VAT
Explorer 23 + GPS v2
SEIWA EXPLORER 23 + M8 Smart GPS Receiver
PRODUCT CODE: P3MC100ESE
908.43 €
PLUS VAT
explorer 23 + bbff
SEIWA EXPLORER 23 + SW BBFF CHIRP

1231.00 €
PLUS VAT
Explorer 23 wifi v1
SEIWA EXPLORER 23 WIFI
PRODUCT CODE: P3MC100WSE
850.00 €
PLUS VAT
Explorer 23 wifi + gps
SEIWA EXPLORER 23 WIFI + M8 Smart GPS Receiver
PRODUCT CODE: P3MC100ZSE
1005.00 €
PLUS VAT
Explorer 23 wifi + SW BBFF cHIRP
SEIWA EXPLORER 23 WIFI + SW BBFF CHIRP
1333.00 €
PLUS VAT
SPECIFICATIONS


SPECIFICATIONS
Hardware
Hardware
Dimensions: 172.5 x 106.5 x 84.4 mm with holder
Weight: 350 g
Compatible with any HDMI display
Power consumption: 1.2W typical
Supply Voltage: 10-35 Vdc
Cartridge slot: 1 x micro SD Card (not included)
Back-lit keyboard
Integrated remote control receiver (radio IF 2.4 Ghz)
Waterproof IPx6
Storage temperature: -20 °C / +80 °C Operating temperature: -20 °C / +60°C
1 connector for Supply and data cable: 2 NMEA0183 ports + external alarm
1 connector for NMEA2000
1 connector for GPS: 6 pins (powered 10-35 Vdc)
1x Built-in HDMI video input cable
Software
Software
SEIWA Romeo Software
4 fully configurable functional keys
Multi-vision configurable layout with fish finder, map and data boxes
Full menu on Map
Navigation functions: Go To, Add Waypoints, Marks, MOB, Easy routing
Route management
Tracks recording and management
Customizable data boxes
Cursor Box showing distance and bearing of cursor location
Customizable ship profile
Simulation mode
Grounding alarm
AIS compatible
Fish finder history up to 5 minutes (when connected to a fish finder)
Engine control page (when connected to an engine)
dimensions explorer23
A 172.5 mm (6.8 in)
B 140 mm (5.5 in)
C 143.5 mm (5.6 in)
D 106.5 mm (4.2 in)
E 33.3 mm (1.3 in)
F 51.1 mm (2 in)
G 95 mm (3.7 in)
INSTALLATION


INSTALLATION
Panel installation and connection scheme
MANUALS & DOWNLOADS


MANUALS & DOWNLOADS