Seiwa Navigation
NAVIGATION
With over 30 years of experience, SEIWA is a worldwide known and trusted manufacturer of marine navigation systems
SOFTWARE

SOFTWARE

ROMEO, the brain of SEIWA navigation systems

ROMEO software is what makes your marine electronics easy to use,
integrating data from different devices with the cartographic info.
Powerful and flexible, ROMEO is the result of SEIWA's deep knowledge
of both charting systems and marine instruments, gained in more than three decades of activity.
SEIWA ROMEO is constantly improved by our software development team
and our graphic user interface experts, also thanks to our customers' feedback.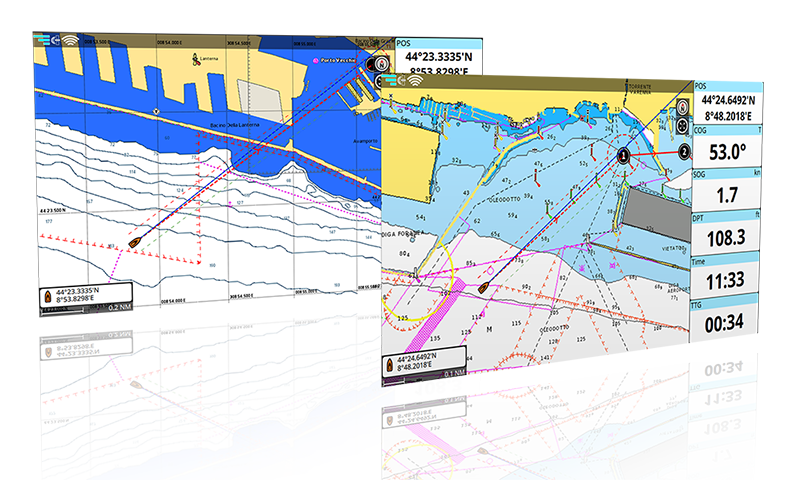 MAPS

Choose your favourite charts!
SEIWA navigation systems give you a wide choice of maps.
You can choose C-MAP 4D ®, C-MAP Max ®, Navionics+ ®, and Navionics Platinum+ ® maps.