MIRROR CONTROL
Duplicate your SEIWA plotter for free!

You can mirror your connected SEIWA navigation system on any mobile device through the MIRROR CONTROL APP available for free for IOS and Android.

MIRROR CONTROL

Compatible with:
EXPLORER 23 WiFi version, and SWx series ( SWx 900W, SWx 1200W, SWx 900CW, SWx 1200CW).
Download it for free: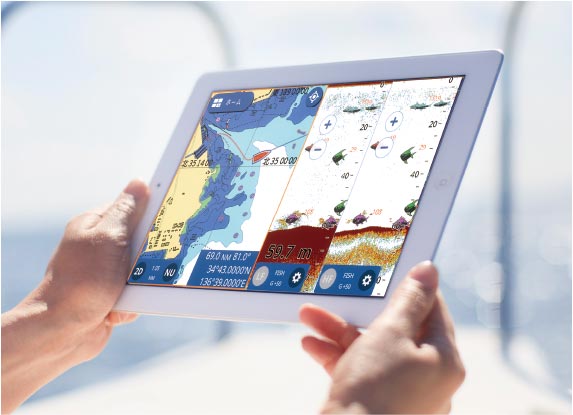 Get multiple navigation displays
The fastest and most convient way to enhance situational awareness onboard

Situational awareness is key onboard. It is very helpful to have multiple navigation displays while you move around your boat to keep everything under control, but it can be very expensive.
MIRROR CONTROL is the solution to duplicate your navigation plotter at no extra cost and without complex installations.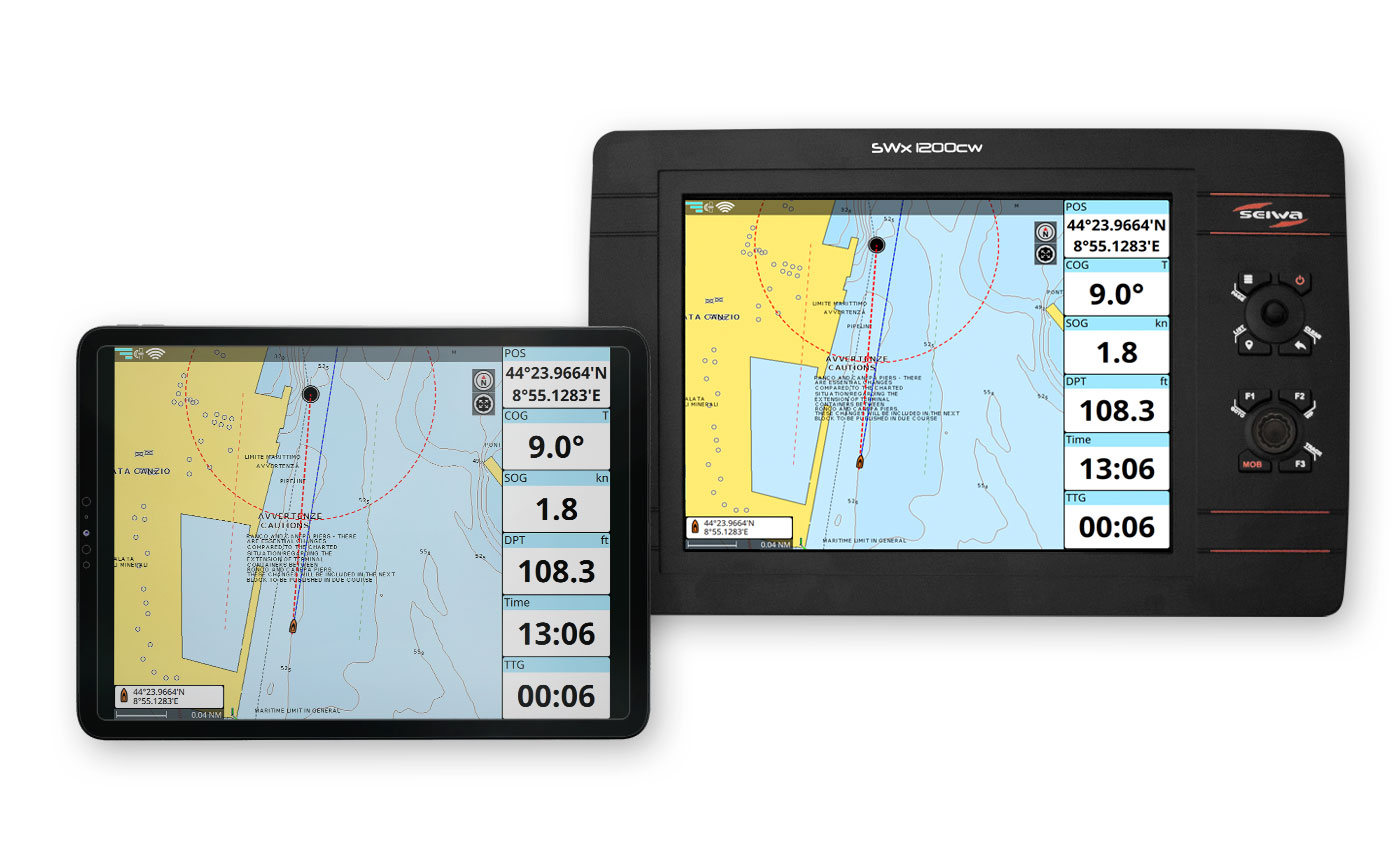 1. Mirror the SEIWA chartplotter
Enhance situational awareness onboard

The MIRROR CONTROL application connects your marine plotterwith SEIWA ROMEO software to your tablet or smartphone, transmitting data simultaneously in order to view them directly on both screens, like in a mirror!
2. Take control from your smartphone / tablet
Control maps and any connected instrument

By combining these two functions, Mirroring and Remote Control, this app allows you to access the plotter using your smartphone / tablet without any limitations.
the tablet transforms into a fully functional nautical GPS, on which you can: view the maps, consult navigation data, access the fishfinder page and any other instrument connected to the plotter.
MIRROR CONTROL is extremely fast and powerful: it allows an immediate response to your gestures and to the changes that occur on the plotter connected via Wi - Fi.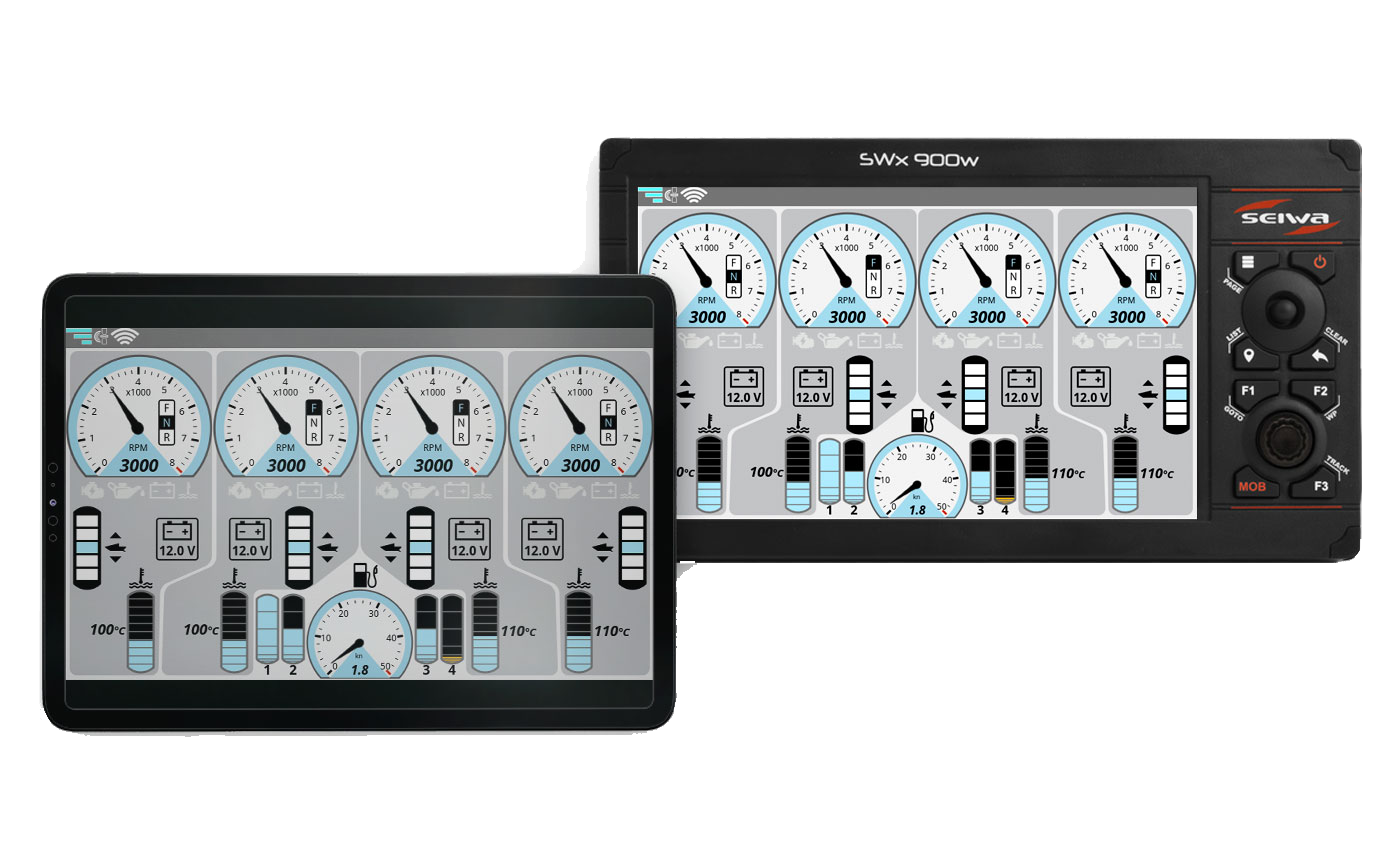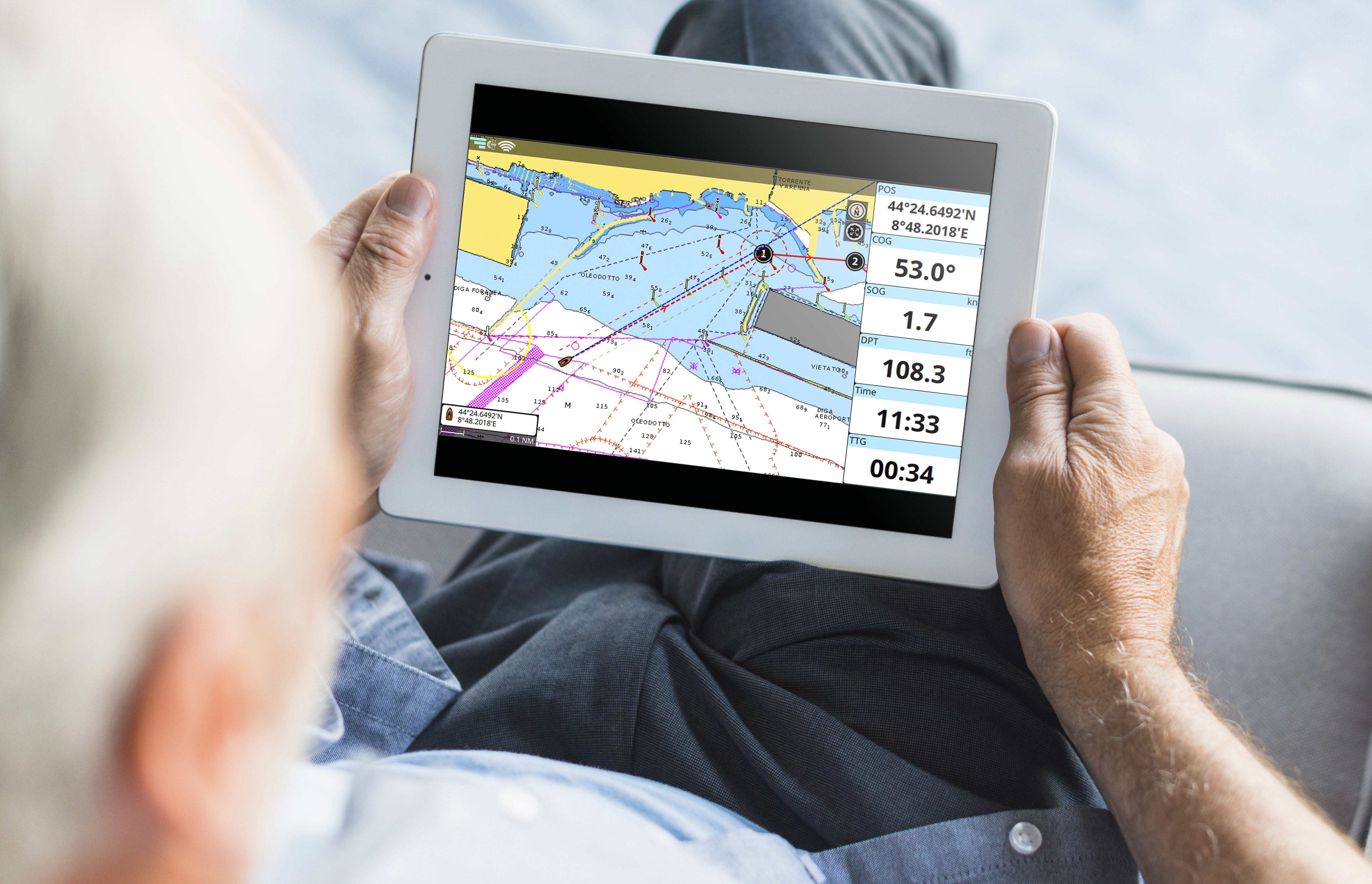 3. Save screenshots
Share your navigation adventures!

Mirroring your chartplotter on your smartphone means you can expand its capabilities: for example your you can take screenshots of the chartplotter display in any moment and save them to your photo archive, or share it with friends.
How does it work?
Connect to your MFD in seconds

1. Get a WiFi access point. The suggested solution is a WiFi hotpost for your boat so that you can use as many WiFi devices you wish, including for example a WiFi Radar antenna. In alternative you can use a point to point connection between your chartplotter and your smarphone / tablet.

2. Activate the Wi Fi connection on your SEIWA chartplotter.

3. Install and open the MIRROR CONTROL application on your mobile device.

4. Pair the devices by entering the PIN. The chartplotter will be immediately mirrored on your smartphone / tablet display