About Seiwa
SEIWA
Quality marine electronics for professional and leisure navigation
3 decades of expertise in marine gps systems
We believe in specialization
SEIWA specializes in the production of high-quality navigation systems.
We have also become a point of reference for our customers for the purchase of third-party accessories. In fact, to be able to offer a marine electronics system complete in all its parts, we select the best accessories and instruments from the most specialized companies worldwide, we make them compatible with our chartplotters with software integrations, and we resell them to our customers at convenient prices.
This way our R&D is focused on improving our chartplotters with new integrations, easy to use software updates, and new APPs that expand their capabilities, while our Customer Service can support our customers quickly and efficiently. We make it and we fix it. As simple as that.

Made in Europe


Made in Italy
SEIWA products are made in Italy, in the Tuscan Nautical District with passion and more than three decades of Know-How in marine electronics and charting systems.
Designed for professionals

Designed for Professionals
SEIWA products are designed to meet the specific needs of maritime professionals, to work under harsh conditions, and to be handled with working gloves. Our devices are rated IPX6 Waterproof .
Built to last

Built to last
SEIWA's philosophy is to provide products that do not age, with long-lasting hardware and constantly evolving software, that is improved also thanks to our customers' feedback.
As original as our story
Keeping production in Italy, our countercurrent choice

The history of SEIWA represents an exception in the Italian context: in the last 10 years we have witnessed a massive production relocation to the Far East, as well as increasing Chinese investments in the country (over 15 billion euros invested since 2000, which have made Italy the third country to receive Chinese capital after Great Britain and Germany).

That's why SEIWA's story is really original: a brand born in Hong Kong, which became the standard for the Taiwanese fishing fleet, then acquired by an Italian group. The know-how of the Italian group thus merged with the understanding of the Asian market, keeping the production and software development in Italy.

Since then, the SEIWA brand has been strengthened in Europe and Asia, while the SI-TEX brand (owned by our sister company) has been consolidated in the United States. The two brands together cover the world market and offer a wide range of marine electronics products. SEIWA's research and development focuses on GPS chartplotters and multifunctional devices, while SI-TEX has expanded its activities in radar antennas and monitors and AIS instruments.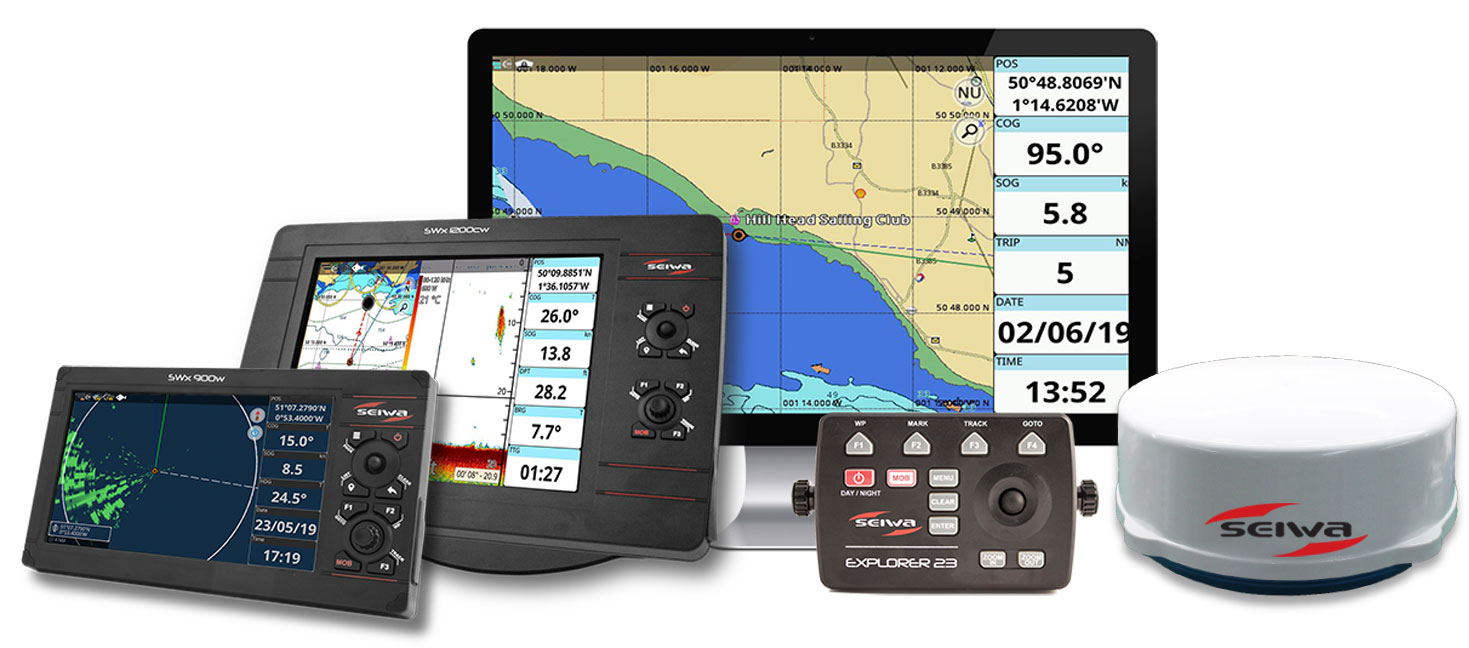 Find us
Where marine navigation started

We are located in Tuscany,
in the nautical district that has given birth to companies such as C-MAP and NAVIONICS,
as well as to famous shipyards.